The Masked Singer US judges in tears as Dick Van Dyke, 97, is unmasked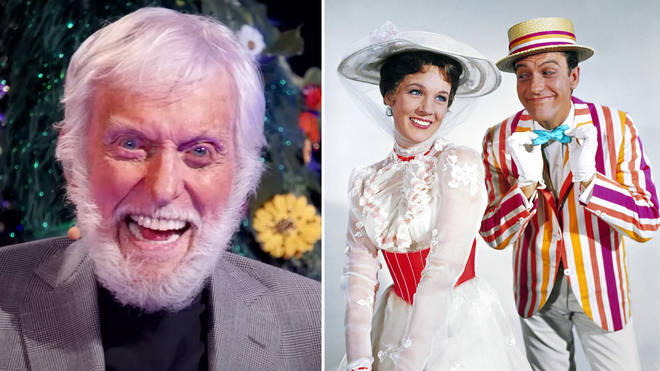 The iconic star surprised the judges this week when he was unmasked as Gnome.
Picture: YouTube/Alamy
"I was so positive that nobody would ever guess it was me, that they would have somebody 97-years-old on there!"
The Masked Singer US judges were left in tears this week after it was revealed the competition's mystery Gnome was in fact Hollywood legend Dick Van Dyke.
When the 97-year-old superstar, famous for playing Bert in Mary Poppins, was unmasked during the season nine premiere it caused panelist Nicole Scherzinger to break down.
The award-winning performer was eliminated in the first week of the new series following his cheery rendition of Frank Sinatra's When You're Smiling.
After his identity was exposed, the sobbing Pussycat Dolls singer told Dick it was a huge privilege to watch him perform.
"I love you so much, we love you, the whole world loves you so much. It's an honour to have you on our show.
"I can't believe you're here, I'm trying to like play it cool. You look so gorgeous, you look so handsome," gushed Nicole.
Show host Nick Cannon introduced the Broadway star after his face was unveiled, stating: "This is the most seasoned and most decorated we've had on our show, ladies and gentlemen."
As Nicole collected herself, Nick asked Dick what it was like inside the huge mythical costume.
The pensioner joked: "It was really dark in there. I couldn't see anything."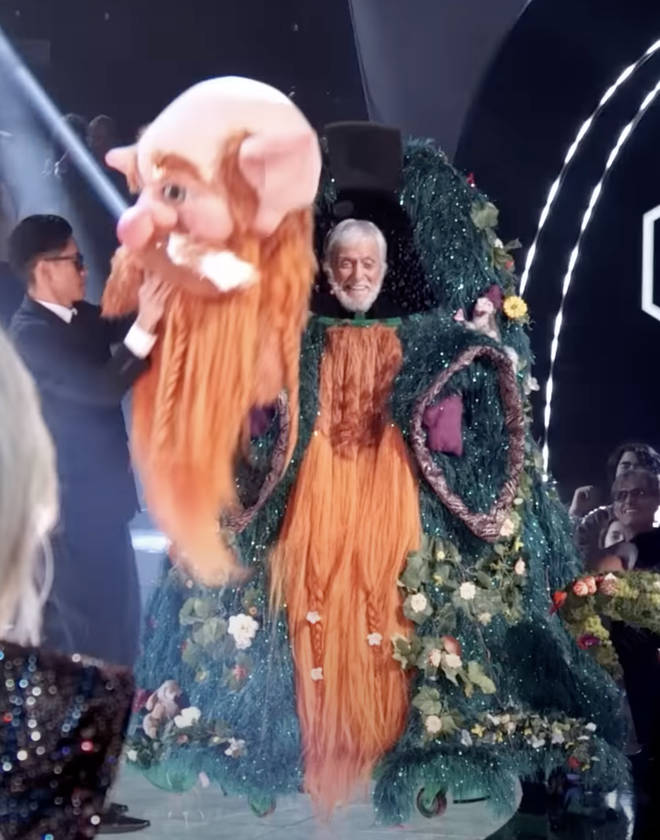 Dick Van Dyke was unmasked as the oldest ever contestant on the show.
Picture: YouTube/The Masked Singer US
The rest of the judging panel, who were still visibly in shock, stumbled over each other to pay Dick compliments about his incredible career.
"I am so blown away," said panelist Jenny McCarthy.
"I'm 97 years old," replied the Chitty Chitty Bang Bang actor.
Nicole excitedly added: "I love Dick Van Dyke!"
Judge and actor Ken Jeong was also thrilled to meet his hero, explaining that Dick was one of the reasons he started a career in comedy.
"You're our childhood," Nicole continued.
While Ken said: "Our greatest reveal ever."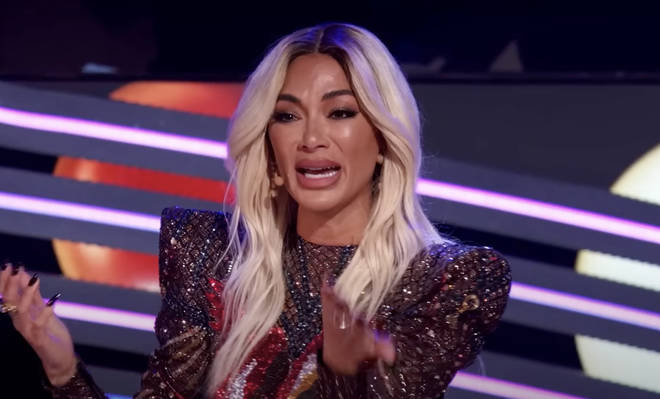 The Mary Poppins star left judge Nicole Scherzinger in tears.
Picture: YouTube/The Masked Singer US
Following the dramatic unmasking, icon Dick took to the stage to perform one final time and gave the audience a musical treat.
The film star sung a rendition of the famous Mary Poppins tongue-twister Supercalifragilisticexpialidocious – and his performance even included some swish dance moves.
Speaking after his elimination from the talent contest, Dick confessed he had never seen the show before he was asked to take part.
"I was so positive that nobody would ever guess it was me, that they would have somebody 97-years-old on there," he told Entertainment Weekly.
The American version of The Masked Singer returned to TV for its ninth season on 15th February.
The concept is the same as the UK version, in which famous stars from music, screen and stage disguise themselves as mystery figures to perform while the judging panel guesses who's behind the mask.
Read more: