HomeEntertainmentCelebrity
Source: Getty ImagesTatjana Patitz, One of the Original '90s Supermodels, Has Died at 56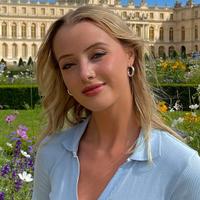 By Haylee Thorson
Jan. 11 2023, Published 8:38 p.m. ET
Legendary supermodel Tatjana Patitz has died.
Deemed one of the "original supermodels" by Vogue, Patitiz's mysterious yet gentle persona and alluring disposition positioned her as one of the greats in the late '80s and '90s. The beloved German model was only 56 years old when she passed away on Jan. 11, 2023.
Here's a look at her time-honored modeling career, humanitarian work, and cause of death.
Article continues below advertisement
What was Tatjana Patitz's cause of death?
On Wednesday, Jan. 11, Tatjana Patitz died from metastatic breast cancer. A representative for Patitz's family revealed the cause of death to Vogue, and the late model's agent, Corinne Nicolas, confirmed it with CNN. She's survived by her 19-year-old son, Jonah Patitz.
Source: Getty Images
Tatjana and Jonah Patitz in October 2022
Article continues below advertisement
Tatjana Patitz was one of the first legendary supermodels.
Tatjana Patitz was born in Hamburg, Germany, to a German father and an Estonian mother in 1966. At 17 years of age, she placed third in an Elite Modeling Contest in Stockholm, Sweden. However, her modeling career didn't take off until the late 1980s when she was discovered by renowned German photographer Peter Lindbergh.
Source: Getty Images
Tatjana Patitz and Peter Lindbergh in 2016
Lindbergh's now-famous Vogue photo of Patitz and other rising models in white t-shirts on the Santa Monica beach went down in fashion and photography history, positioning both players as major contenders in their respective industries.
Article continues below advertisement
Patitz became an even bigger force to be reckoned with when singer George Michael came across her January 1990 British Vogue cover, where she posed alongside acclaimed supermodels Christy Turlington, Naomi Campbell, Cindy Crawford, and Linda Evangelista. Michael proceeded to cast the cover girls, Patitz included, in his famed "Freedom! 90" music video.
Article continues below advertisement
Throughout her multiple-decade career, Patitz appeared on the covers of more than 130 magazines.
Following Patitz's passing, Vogue's editor-in-chief, Anna Wintour, said, "Tatjana was always the European symbol of chic, like Romy Schneider-meets-Monica Vitti. She was far less visible than her peers — more mysterious, more grown-up, more unattainable — and that had its own appeal."
We are deeply saddened by the passing of Tatjana Patitz, a long-time friend of Peter's.
We would like to salute Tatjana's kindness, inner beauty and outstanding intelligence.
Our thoughts go to her loved ones and particularly Jonah. She will be immensely missed. https://t.co/VGjAhLyC2C— Peter Lindbergh Foundation (@peterlindbergh) January 11, 2023
Article continues below advertisement
In addition to modeling, Tatjana Patitz was an avid lover of animals and the outdoors.
Off the runway, Patitz spent her time advocating for animals. As a teenager, she was a competitive horse rider, and her love of the animal withstood the test of time. According to Vogue, Patitz assumed the role of ambassador for the American Wild Horse Sanctuary after spending more than 30 years in the fashion industry.
Horses weren't the only animals Patitz adored. On Instagram, the German supermodel frequently shared photos are her dogs, Matilda and Gatsby.