[[title]]
[[text]]
An error occurred. Please try again.
[[success]]
Email address
Remember when we clapped for carers? Standing at my back door with pots and wooden spoons making as much clatter as possible, I remember wondering if our friend who's a nurse and lives two streets away could hear it.
I hoped her street were doing the same. Then I remembered she was at work.
As she was throughout the whole pandemic.
Come rain or come shine, blizzards and floods she goes to her job working in the NHS supporting the patients and people who need her skill and expertise.
The one time she won't go will be the day the RCN in Scotland call a strike.
That's because union members have rejected the Scottish Government's latest offer on pay.
They will now join their English counterparts on the picket line for the first time in living memory.
I support them all the way and here's why.
Less pay, greater demands – triggers behind nurses' strike
For starters they've been subject to pay restraint for years now.
And they have seen the real terms value of their take-home pay go down as a consequence.
As their pay has gone down, their job has become harder with greater demands on the NHS than ever before.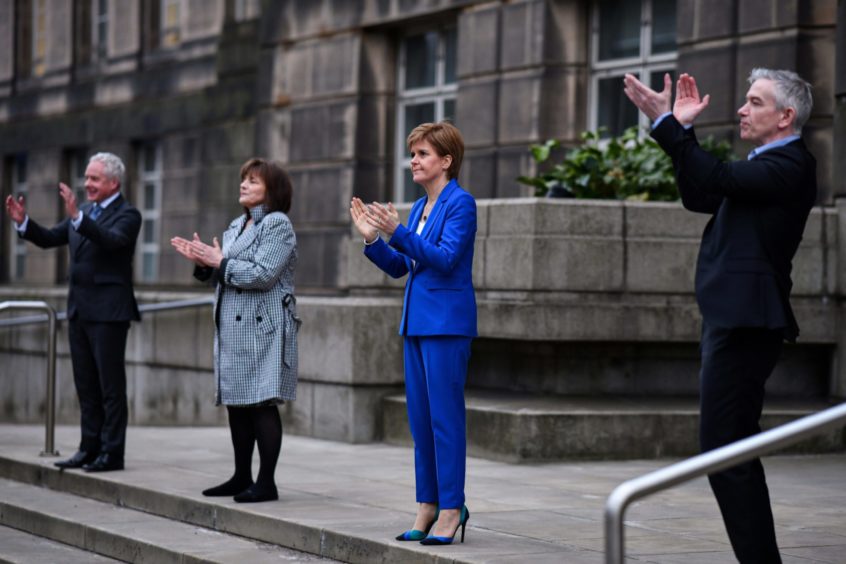 Demands exasperated by problems like delayed discharge, where people who no longer have a clinical need to be in hospital have to stay because there's no suitable support in the community to get them out safely.
And all this before you get to the general shortages of staff.
We haven't trained enough nurses in the first place.
And the problems caused by that have been exacerbated by Brexit, making it harder for nurses elsewhere in the world to come and work here in the UK or Scottish NHS.
Then there's the inflexibility of their working patterns.
Agency staff wages are way above staff rates
Lots of older nurses don't necessarily want to retire but do want to reduce their hours.
It's very difficult to do that, so they choose instead to leave the NHS and return as agency staff, picking and choosing when they work.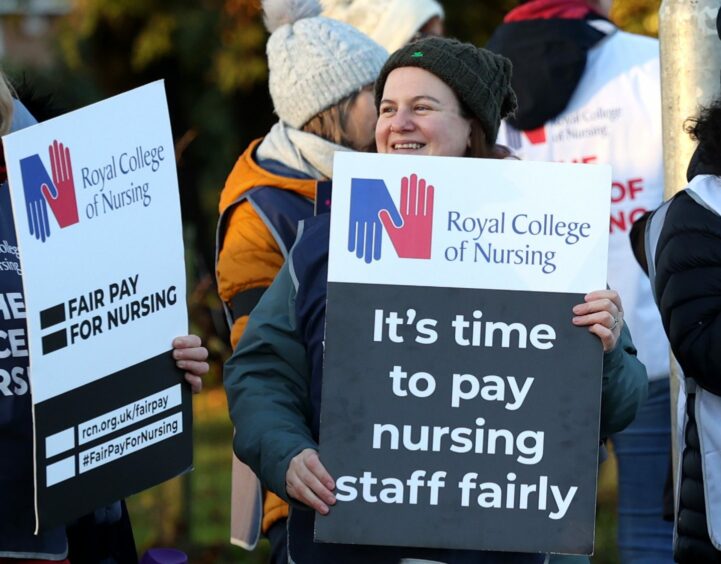 They're not the only ones, particularly when the pay for agency staff is double what NHS staff on the same grade would get.
It's not just possible but totally common for a health care assistant to earn more than a more qualified and skilled NHS nurse.
Those agency staff get double time on public holidays, NHS staff don't.
Take an example of a grade 5 nurse at the top of her scale.
They currently earn £16.83 an hour.
If they quit the NHS and worked for an agency they'd get £31 an hour, £41 at weekends and £67 on a bank holiday.
The video I hoped I'd be making today. RCN Scotland nurses will be going on strike alongside our UK colleagues. You can play it straight from Twitter #NHSStrikes #NursesStrike pic.twitter.com/95KZwoPJo9
— Siobhan (@NHSActivistRN) December 21, 2022
This isn't an attack on agency staff – they should be paid well.
It's steaming anger at a system that allows this to happen.
It's also a serious expense for the NHS.
When people guffaw at nurses' demands for 15 or 20% pay rises, they need to understand they're paying well above that every time an agency worker is brought in.
Nurses strike is about future of NHS
The impact of this staffing and pay crisis is obvious in every hospital.
It means burnt out and undervalued staff doing their very best in the most difficult of circumstances.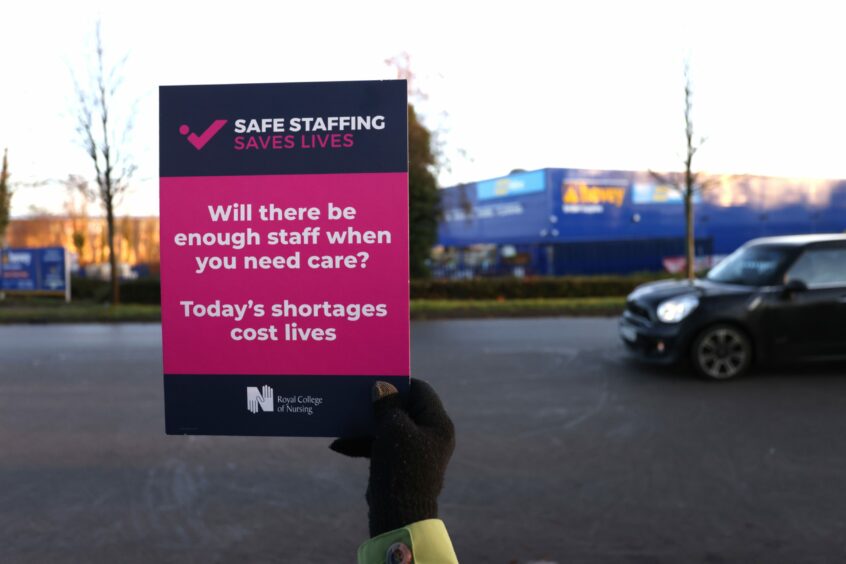 It means cancelled procedures and people staying longer in hospital than they need to.
And for specialist nurses working in learning disability or mental health services it also means danger and risk.
Not having enough staff increases the risk of staff being assaulted.
If care can't be provided safely it increases the risk of those same patients being more isolated or secluded.
Everyone loses.
My friend, a nurse for over 20 years won't quit the NHS because she believes in it too much.
If we believed in it enough we'd pay her what she deserves.
Already a subscriber? Sign in
[[title]]
[[text]]