New Delhi: There is only one week left to start the FIFA World Cup 2022 in Qatar. The world's biggest football tournament will start on November 20 and will end with the final scheduled on December 18 — the Qatar National Day. In the tournament, 32 teams will participate to win the FIFA trophy. Notably, this is the first time the quadrennial tournament will be held in the Middle East.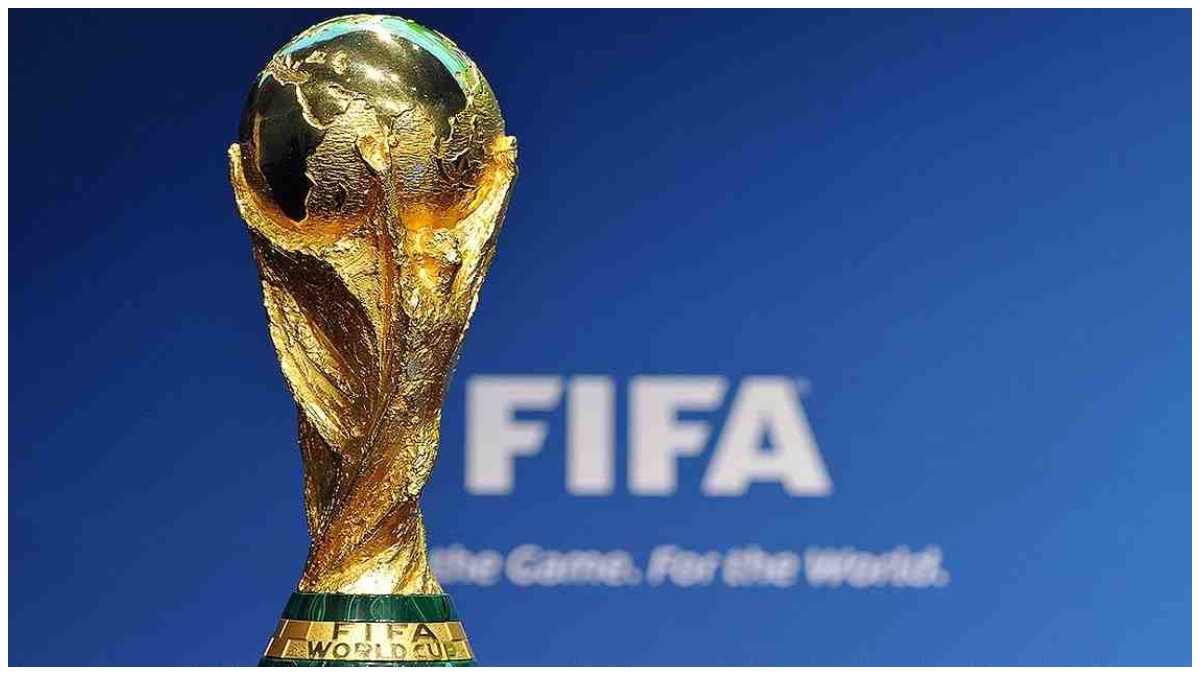 Ahead of the football world cup 2022, we have explained the match detail and their timing to the Indian audience.
Before diving into the detail, one must know that Quarterfinal matches will begin on December 9, followed by the semi-final on December 14 and the final on December 18.
Groups in FIFA World Cup 2022:
Group A: Qatar, Ecuador, Senegal, Netherlands
Group B: England, Iran, United States, Wales
Group C: Saudi Arabia, Argentina, Mexico, Poland
Group D: France, Australia, Denmark, Tunisia
Group E: Costa Rica, Spain, Germany, Japan
Group F: Canada, Morocco, Croatia, Belgium
Group G: Brazil, Serbia, Switzerland, Cameroon
Group H: South Korea, Portugal, Ghana, Uruguay
Matches and timing at FIFA World Cup 2022
Sunday, November 20
Ecuador vs Qatar – 9:30 PM IST
Monday, November 21
England vs Iran – 6:30 PM IST
Senegal vs Netherlands – 9:30 PM IST
Tuesday, November 22
USA vs Wales – 12:30 AM IST
Saudi Arabia vs Argentina– 3:30 PM IST
Denmark vs Tunisia – 6:30 PM IST
Mexico vs Poland – 9:30 PM IST
Wednesday, November 23
Australia vs France– 12:30 AM IST
Morocco vs Croatia – 3:30 PM IST
Japan vs Germany – 6:30 PM IST
Spain vs Costa Rica – 9:30 PM IST
Thursday, November 24
Belgium vs Canada – 12:30 AM IST
Switzerland vs Cameroon – 3:30 PM IST
Uruguay vs South Korea – 6:30 PM IST
Ghana vs Portugal – 9:30 PM IST
Friday, November 25
Brazil vs Serbia – 12:30 AM IST
Wales vs Iran – 3:30 PM IST
Qatar vs Senegal – 6:30 PM IST
Netherlands vs Ecuador – 9:30 PM IST
Saturday, November 26
USA vs England – 12:30 AM IST
Tunisia vs Australia – 3:30 PM IST
Poland vs Saudi Arabia – 6:30 PM IST
France vs Denmark – 9:30 PM IST
Sunday, November 27
Mexico vs Argentina – 12:30 AM IST
Japan vs Costa Rica – 3:30 PM IST
Belgium vs Morocco – 6:30 PM IST
Croatia vs Canada – 9:30 PM IST
Monday, November 28
Spain vs Germany – 12:30 AM IST
Cameroon vs Serbia – 3:30 PM IST
South Korea vs Ghana – 6:30 PM IST
Brazil vs Switzerland – 9:30 PM IST
Tuesday, November 29
Uruguay vs Portugal – 12:30 AM IST
Ecuador vs Senegal – 8:30 PM IST
Netherlands vs Qatar – 8:30 PM IST
Wednesday, November 30
Iran vs USA – 12:30 AM IST
Wales vs England – 12:30 AM IST
Tunisia vs France – 8:30 PM IST
Australia vs Denmark – 8:30 PM IST
Thursday, December 1
Poland vs Argentina – 12:30 AM IST
Saudi Arabia vs Mexico – 12:30 AM IST
Canada vs Morocco – 8:30 PM IST
Belgium vs Croatia – 8:30 PM IST
Friday, December 2
Costa Rica vs Germany – 12:30 AM IST
Japan vs Spain – 12:30 AM IST
Ghana vs Uruguay – 8:30 PM IST
South Korea vs Portugal – 8:30 PM IST
Saturday, December 3
Cameroon vs Brazil – 12:30 AM IST
Switzerland vs Serbia – 12:30 AM IST
Sunday, December 4
1C vs 2D – 12:30 AM IST
2C vs 1D – 8:30 PM IST
Monday, December 5
2A vs 1B – 12:30 AM IST
1E vs 2F – 8:30 PM IST
Tuesday, December 6
1G vs 2H – 12:30 AM IST
2E vs  1F – 8:30 PM IST
Wednesday, December 7
1H vs 2G – 12:30 AM IST
Friday, 09 December 2022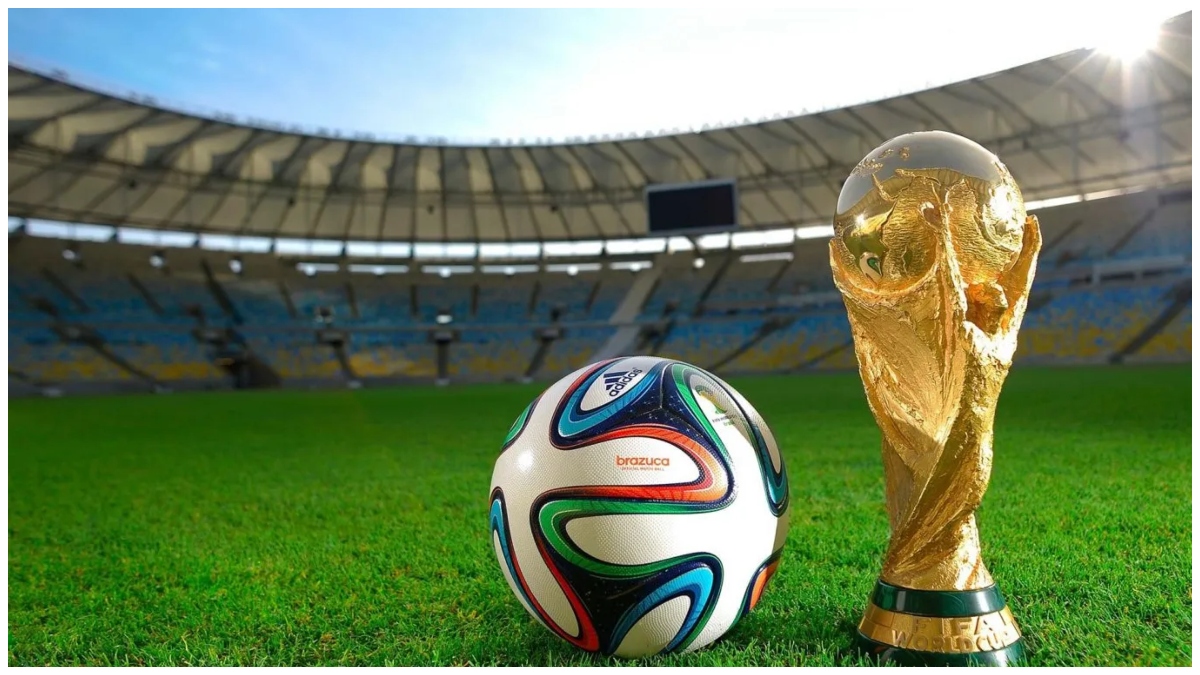 Quarter-final 1 – 8:30 PM IST
Saturday, 10 December 2022
Quarter-final 2 – 12:30 AM IST
Quarter-final 3 – 8:30 PM IST
Sunday, December 11
Quarter-final 4 – 12:30 AM IST
Wednesday, December 14
Semi-final 1 – 12:30 AM IST
Thursday, December 15
Semi-final 2 – 12:30 AM IST
Sunday, December 17
Bronze final – 8:30 PM IST
Monday, December 18
The final fixture of the FIFA World Cup 2022 will begin at 8:30 PM IST